Innovation Talk is a monthly event where business owners share how they began and expanded their success.
THE NEXT TALK WILL BE
THURSDAY, oCTOBER 12TH AT 4:00 PM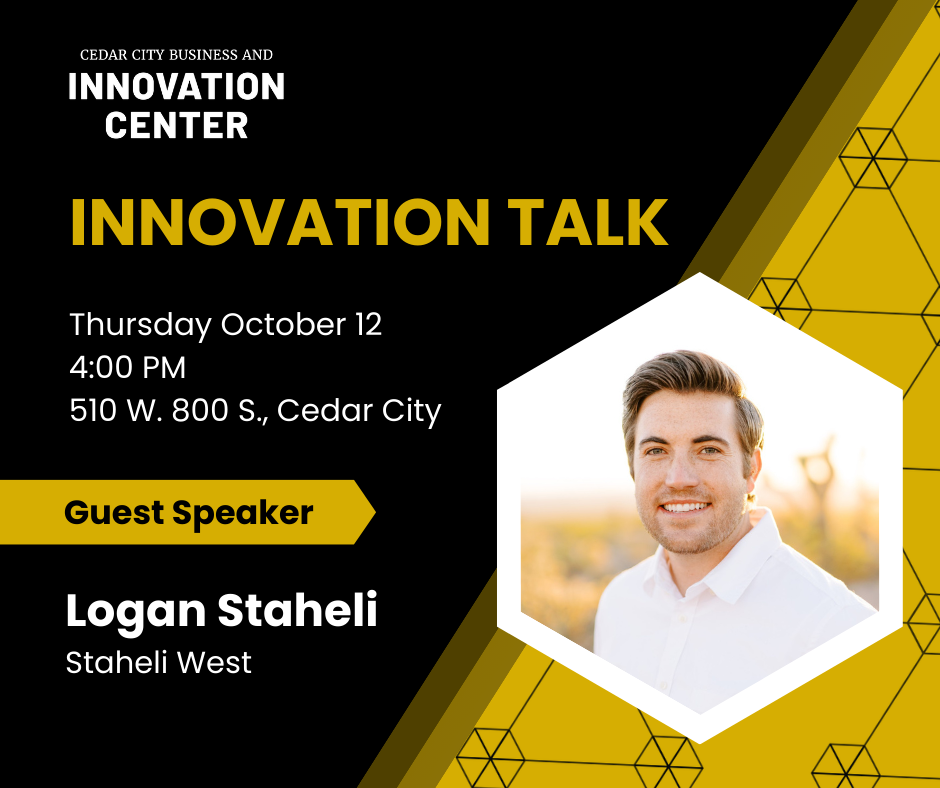 JUNE 2022:
BEX SUNGLASSES
To kick off the Innovation Talk event, we sat down with Jason Adams, CEO of BEX Sunglasses. In this video, he shares his experiences starting BEX, and advice to all aspiring entrepreneurs.
James Barlow shares the story of BZI Steel and describes how you can utilize disruptive innovation to take your company to the next level.
Join us as Jason Vanderhoven, CEO of Choffy shares how he began and expanded their success!
SEPTEMBER 2022:
ALEX
MEISNER CONSTRUCTION
Alex Meisner shares the story of his company and gives advice to young entrepreneurs.
OCTOBER 2022:
ERIC BASCOM
ERIC BASCOM – BUSINESS OWNER & ENTREPRENEUR
Eric Bascom shares his story and talks about how prioritizing your time and life can lead to success.
NOVEMBER 2022:
BARRY PHILLIPS
BARRY PHILLIPS – ENTREPRENEUR & MOTIVATIONAL SPEAKER
Barry Phillips talks about how business owners can utilize effective communication to make their business successful.
JANUARY 2023:
ALA CHELLE CATERING
MECHELLE WOODBURY – FOUNDER & OWNER
January's Innovation Talk with Ala Chelle Catering was such an inspiring story! What an amazing example of taking the sometimes scary leap to follow your dream and build a thriving business.
FEBRUARY 2023:
RUNWAY FASHION EXCHANGE
Sharna's February Innovation Talk illustrated the importance of being present in your business. By doing so, she was able to take a failing Runway Fashion Exchange chain store and turn it into multiple, highly successful ones.
MARCH 2023:
LEON LOGOTHETIS
LEON LOGOTHETIS – THE KINDNESS DIARIES
We were honored to host Leon Logothetis for our March Innovation Talk. Leon is an incredible example of innovation, and is probably best known for traveling around the world solely on the kindness of others. His best-selling books and show, The Kindness Diaries, on Discovery Plus help him spread his message of hope and humanity throughout the world.